The Express Experience
IHG Hotels & Resorts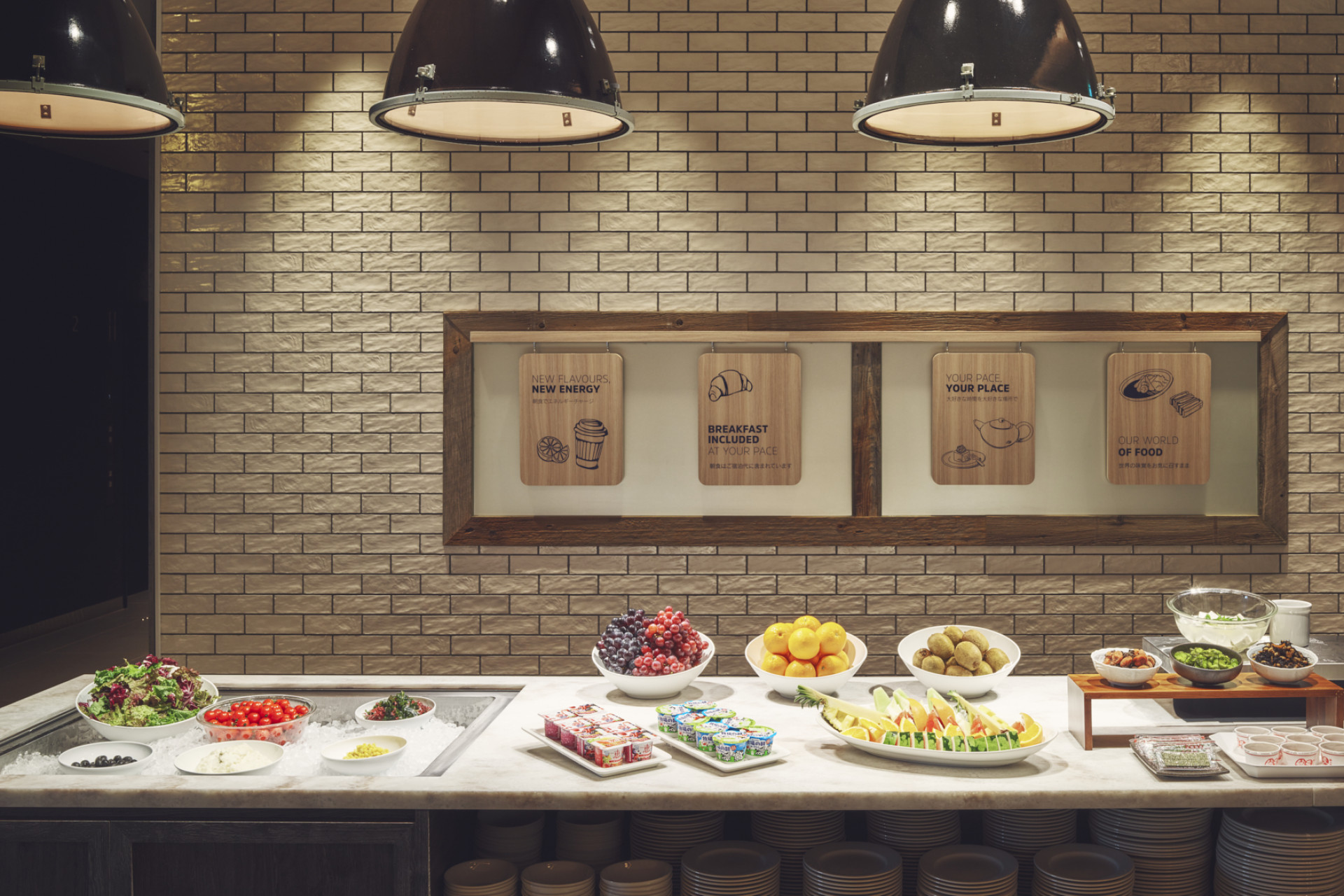 Bringing a global F&B concept to Japanese audiences
Brand Strategy
Insights
Localisation
Storytelling
Graphic Design
The Holiday Inn Express® brand is a first choice for the increasing number of travellers who need a simple, engaging place to rest, recharge and get a little work done. Since opening the first hotel in 1991, Holiday Inn Express has become one of the biggest hotel brands with 3,000 properties worldwide.
The opening of the first Holiday Inn Express hotel in Japan (Holiday Inn Express Osaka City Centre - Midosuji) provided a great opportunity to localise the brand's food & beverage experience, including the brand's hallmark - complimentary breakfast - to ensure it is distinct and relevant to the local market. Eat was tasked with creating an all-day-dining concept for the brand in Japan.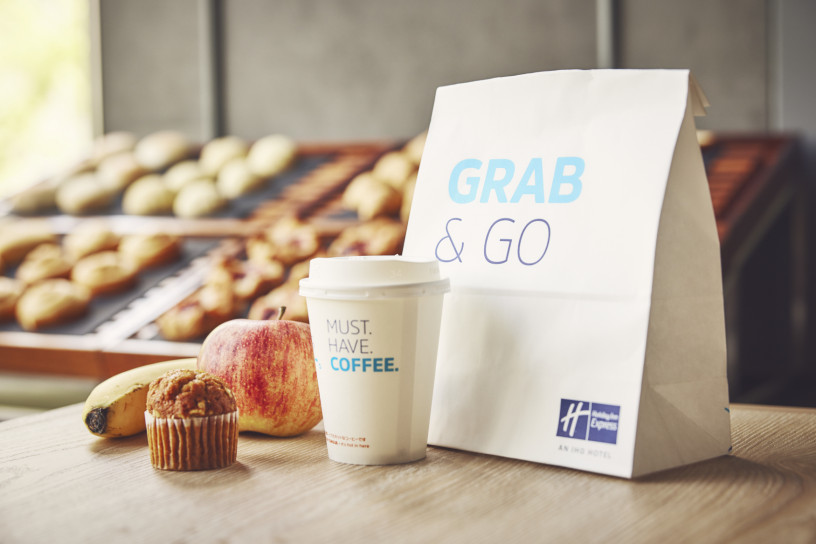 Holiday Inn Express customers want something quick, familiar, and good value, a set of criteria that we know is ubiquitous in Japan. This informed our competitive analysis – looking beyond hotel offerings to convenience stores, local chains and comfort food restaurants. We combined these findings with the core values of the Holiday Inn Express brand, developing a rich, distinct and simple dining philosophy - "World-Savvy with a Touch of Home."
A place where new experiences and familiar comfort meet, where the world and home come together, where feeling in flow and feeling at home go hand in hand. A space from where you have the world at your fingertips, but on your terms too.
We used this bilingual narrative as the north star for the development of the all-day dining offer and look and feel of the food and beverage spaces at Holiday Inn Express in Japan.
Japanese is a high-context language and so how text and visuals interact to imply and suggest is extremely important. Our team of transcreators developed the playful Holiday Inn Express tone into suitable Japanese nuance, whilst carefully balancing and retaining the brand identity.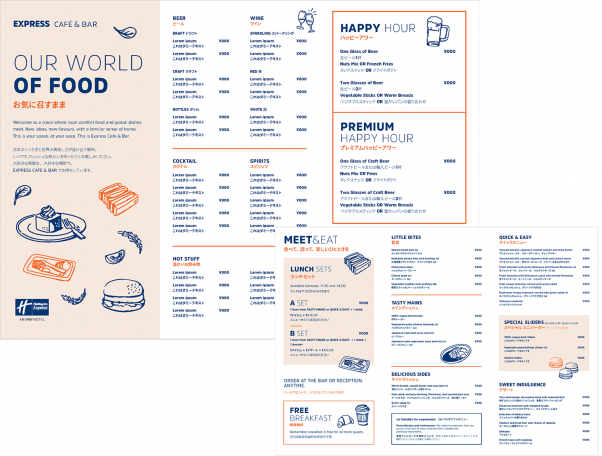 As part of the localisation, we also evolved the vibrant colour palette to one more appropriate for Japanese audiences, bringing in contemporary tones. Tactically, our work included development of the food & beverage offers themselves, taking into consideration the logistical capabilities of the Holiday Inn Express kitchens and bringing something new and fresh to the experience in Japan. The Eat design team also led on developing a whole ecosystem of communications touchpoints such as icons, menus and signage.
The new concept is being rolled-out at Holiday Inn Express Osaka City Centre – Midosuji, the first destination of Holiday Inn Express in Japan.
Holiday Inn Express is part of IHG® Hotels & Resorts, one of the world's leading hospitality companies.