Distinction Against Competition
CROSS HOTEL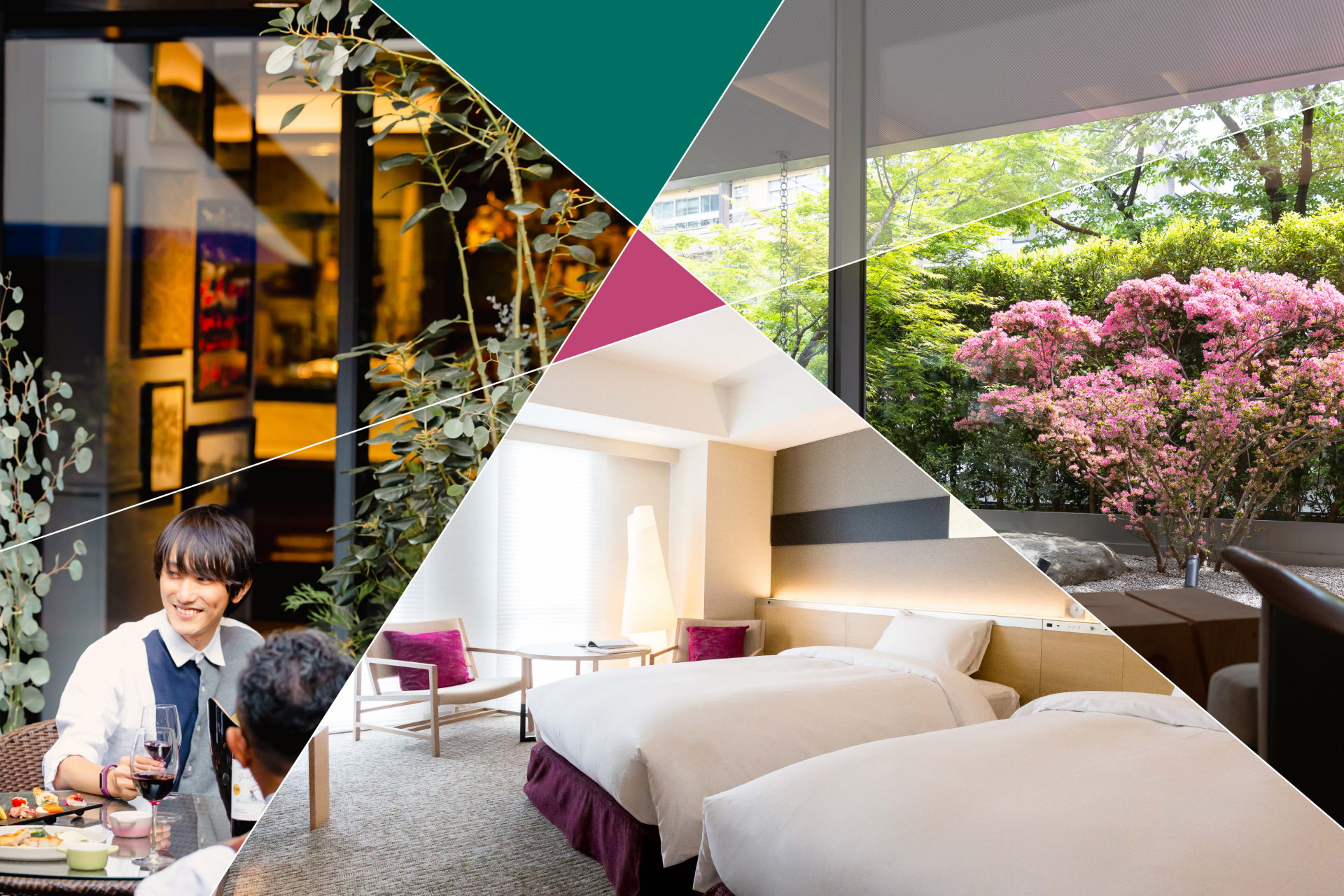 Unifying a hotel brand across Japan
Brand Strategy
Visual Identity
Internal Communications
Video
CROSS HOTEL is a part of the ORIX HOTELS & RESORTS brand portfolio and was first launched with the opening of CROSS Hotel Sapporo in 2007. Since then the portfolio has been expanded to include properties in Osaka and Kyoto.
As the portfolio of CROSS HOTEL properties has grown, the brand leadership recognised a need to build greater equity, recognition, and consistency with how the brand is presented to guests, and experienced across each property and every touchpoint. This would be critical to long-term business and brand growth by delivering a more distinct and differentiated hotel proposition in an increasingly competitive Japanese market.
As a valued agency partner that worked closely on the CROSS Life brand, ORIX once again turned to Eat to define and develop an invigorated CROSS HOTEL brand that unites the portfolio and ensures the brand is set up for success in the years to come.
A key component of our work was developing an evolved and more compelling positioning that emphasised the lifestyle DNA of the CROSS HOTEL brand. This work had to be informed by a strong fact base to ensure relevance and accuracy. We conducted extensive market and competitor research, as well as in-depth interviews and workshops with leadership and employees. We also did site visits to all CROSS HOTEL properties.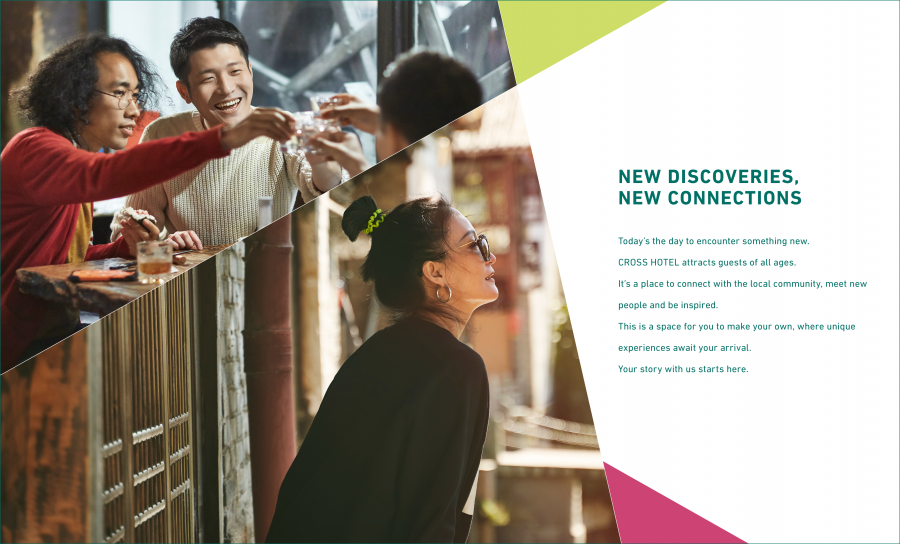 The output of our insights and analysis was a new positioning for the portfolio, promising 'New Discoveries, New Connections'. The evolved positioning showcases CROSS HOTEL as a place to connect with local communities and gain new inspiration, with unique, tailored experiences that bring guests together and let them create their own stories.
We refreshed the CROSS HOTEL look and feel, developing a new visual identity system that had to deliver a careful balance of excitement and comfort. The 'CROSS Line' visual concept provides a graphic means to showcase the 3 core pillars of the CROSS HOTEL brand – Feel Local, Count On Us, Celebrate Together.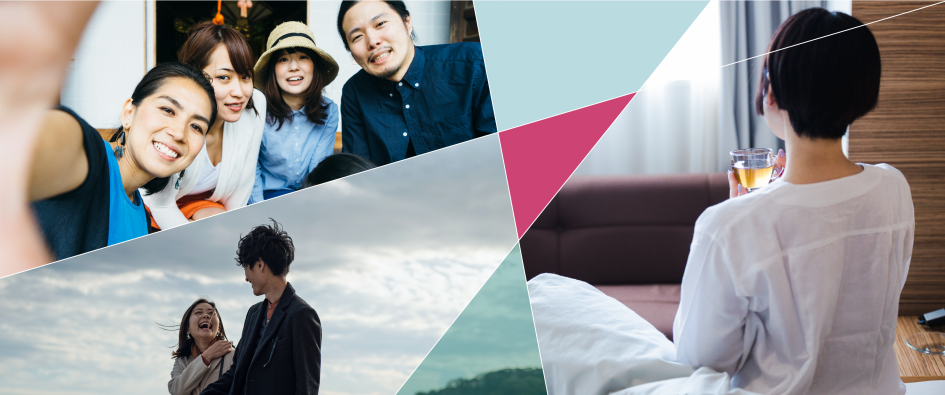 Our work extended into tactical deployment, developing the tools that CROSS Hotel employees can draw on to bring the brand promise to life. We developed communications guidance, brand videos, as well as an internal tool – the CROSS HOTEL Equation - that gives employees a clear and simple way of making sure every touchpoint and experience is delivering the CROSS HOTEL promise.
As the evolved CROSS HOTEL brand is rolled out, enhancing understanding and pride among hotel staff and leadership has been a critical component of our work. We are excited to continue or work with CROSS HOTEL and the ORIX HOTELS & RESORTS portfolio as it expands into new regions and reaches new audiences across Japan, united through clarity and consistency.