Your Favorite Place To Be You
CROSS Life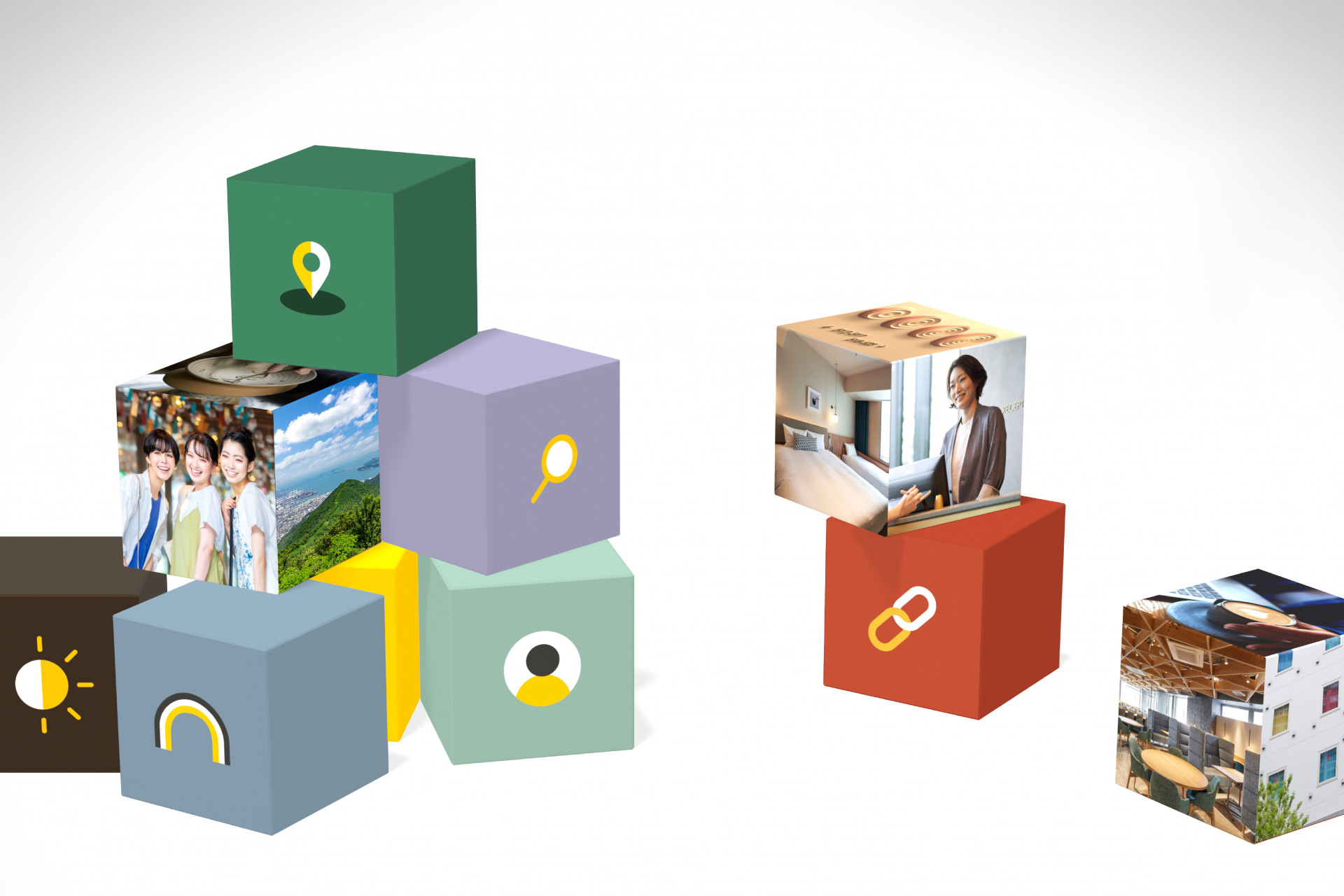 Growing a community-focused hotel brand
Brand Strategy
Visual Identity
Internal Communications
Video
CROSS Life is a new casual lifestyle hotel brand from ORIX HOTELS & RESORTS (OHR), one of Japan's leading hotel operators with a variety of properties, including traditional Japanese ryokans, across the country. As OHR established the opportunity and ambition for the CROSS Life business, they realised they needed a brand that would reflect that ambition and set the organisation up for success moving forward. They called on Eat to help them do that.
With strong expansion plans, one of our key goals was to ensure CROSS Life was a brand that could grow with clarity, consistency and authenticity across every touchpoint and interaction with guests and employees. A fundamental element was that it needed to stand out from the rest of the competition.
From the start, the core foundations of the CROSS Life brand needed to guide decision making and brand expression. Built on a platform of immersion and insights, we developed an engaging and positive positioning, building out the narrative of CROSS Life as "Your favorite place to be you" - their hotels offering a welcoming space where guests can be themselves and feel at home.

We crafted the CROSS Life brand principles - the key concepts that underlie every experience at a CROSS Life property. These principles champion the local community, provide a hotel experience that is truly for you, and a space that supports guests in their day-to-day and work lives. The principles also work to ultimately guide all actions and interactions of the CROSS Life brand, from visuals and communications to brand films and digital touchpoints.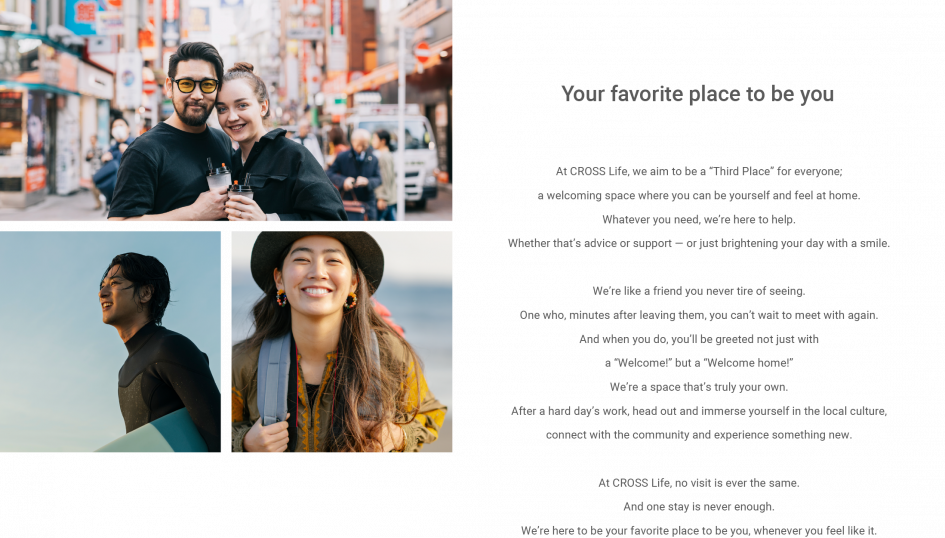 We carried these principles through to a dynamic, flexible but also equity-building visual identity for the brand. The cube concept evokes the multi-faceted, individual lifestyles and experiences guests can enjoy when they stay at a CROSS Life hotel.
We then applied this concept throughout the hotel experience - from their relaxed co-working spaces, to the Connect Board that allows for information sharing and guest messages, to website direction, to the guidance for how employees at all CROSS Life hotel properties consider how best to deliver for their guests and their individual needs.

We consolidated our work in key collateral and tools - from a brand introduction video, to brand book and guidelines - that will build understanding and deliver consistency as the CROSS Life portfolio grows and flourishes.