Launching an Icon
The Peninsula London
Global consistency with local nuance
Brand Management
Brand Experience
Graphic Design
The Peninsula London is the latest addition to the globally renowned Peninsula hotels portfolio. Situated in the heart of prestigious Belgravia in central London, the property strikes an impressive pose next to the Wellington Arch and is a stone's throw from Hyde Park and the grounds of Buckingham Palace.
With our exceptional knowledge of the core Peninsula brand, built through a relationship that goes back nearly 20 years, the Peninsula London team called on Eat Creative to support both the hotel and residences in creative and asset development. As the property began to take shape, we were in good company, sitting alongside an ecosystem of some of the most renowned names in architecture and design including Enzo Enea, Hopkins Architects and Jenny Packham.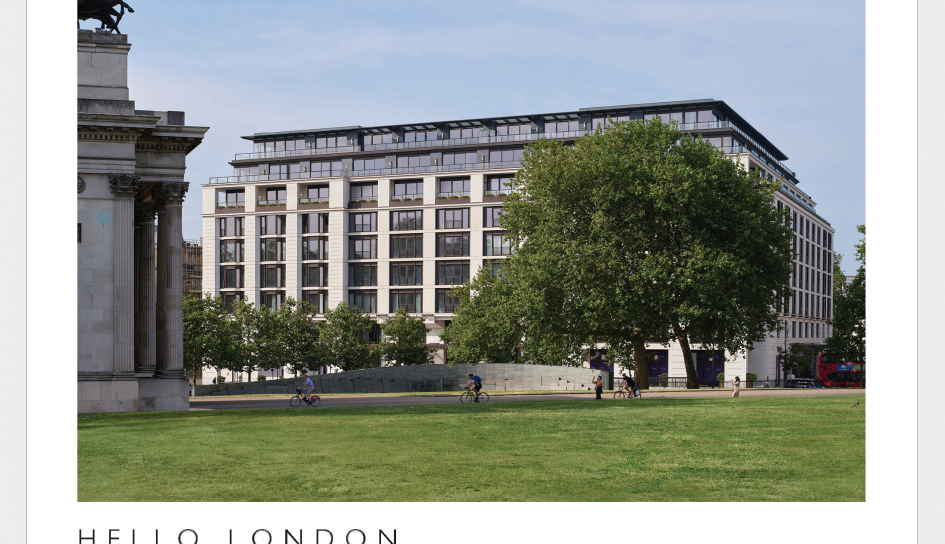 Our process started during construction of the hotel itself. Although our work teams were based in Hong Kong and Tokyo, we knew that seeing and experiencing the hotel at the earliest instance would give us a strong sense of direction for creative development. Through a number of site visits, we built our understanding of the look and feel of the hotel and the unrivalled elegance that sits at its heart. As with all Peninsula hotels, The Peninsula London deeply connects with the neighbourhood it lives in, taking cues from its surroundings to inspire the development of the hotel itself.
From here, we embarked on a year-long journey developing the assets and collateral that would be used across every touchpoint of the hotel experience, racing towards an opening date in September 2023.
As Peninsula's global creative partner, we continuously strive to ensure every element continues to build equity and consistency in the Peninsula brand while reflecting on subtle local nuances that may be needed at a specific location. We deployed this rigorous discipline to our work, creating everything from stationery, to PR and marketing materials, to floor plans and table plans, to collateral for signature events such as weddings, and even packaging for food and beverage offers.

With the opening of a hotel of this scale, we stayed agile and ruthlessly efficient, supporting the Peninsula team on the ground in London as new situations arose and quick decisions were needed. Clear communications frameworks and detailed information sharing and capture meant both sides could progress the workstream with clarity, no matter how big the time difference between Hong Kong and London.