Tackling the global sanitation crisis
Event
Graphic Design
Video
Over two billion people live without access to proper sanitation. It's a crisis that disproportionately affects women and children and impacts every aspect of their lives and the economies of the countries in which they live. LIXIL is a global leader in the housing and building industry. It has pledged to provide better sanitation to 100 million people by 2025 as well as transform itself into a sustainable business.
Eat has been working with LIXIL on these initiatives since 2016 to both build awareness of the sanitation crisis and the work LIXIL is doing to achieve this target. This has involved a range of projects ranging from documenting LIXIL's work first hand in Southern India and developing a tradeshow booth out of cardboard for the TICAD-VI conference in Kenya to building an 'invisible toilet' to generate awareness in Japan for World Toilet Day – November 19th, since you asked.


SATO
Much of Eat's work with LIXIL has focused on the company's SATO brand. SATO is managed as a sustainable business, developing low-cost, robust toilet systems for the developing world. LIXIL works with UNICEF as part of SDG 6 (The Sustainable Development Goal for clean water and sanitation). Where possible these toilet solutions are manufactured, distributed and installed by local companies bringing additional business to the areas.
​Early in 2019, Eat flew to Tamil Nadu in Southern India with LIXIL and Magnum photographer Sohrab Hura, to document the work being done to improve conditions in the drought-prone villages in the area.​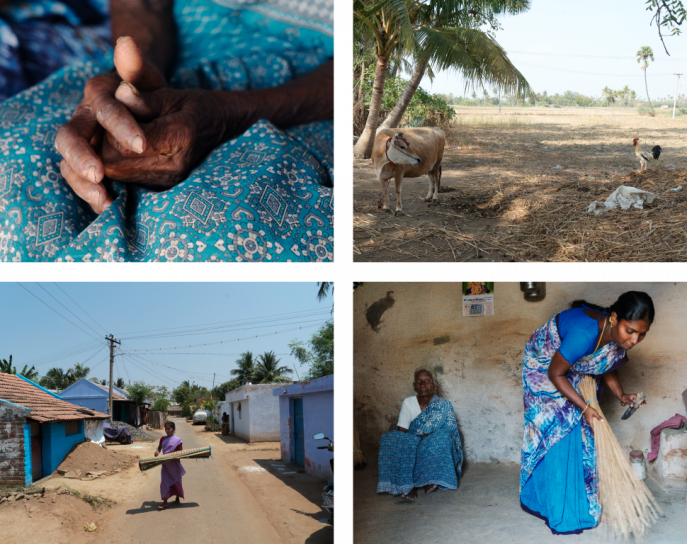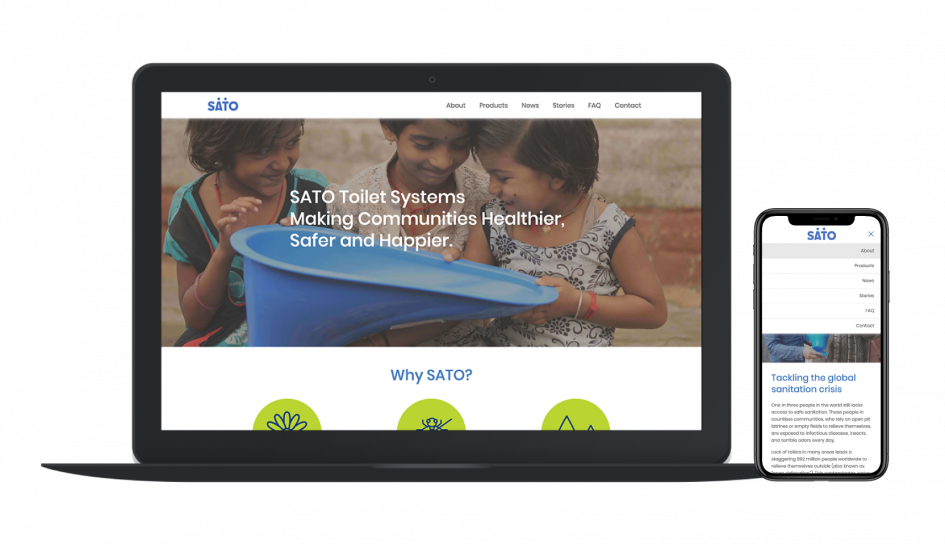 We then worked with the company to develop a new SATO website as a platform to publish these stories and promote the benefits of SATO systems to these markets directly.
World Toilet Day
How do you educate people with arguably the most advanced toilets in the world, what life is like without one? 2017 saw us building an invisible toilet to do just that. Inspired by a similar project developed by the Unilever Foundation and UNICEF, we created a public toilet constructed from one-way mirrors that became the centrepiece of an installation at an autumn festival in central Tokyo. When seated, the occupant has a clear view of the crowded event surrounding them and maybe just the beginning of an idea of what it must be like to deal with this every day. We combined this with a kid-focused stamp rally, with the aim of encouraging discussion within families.
In parallel, we worked with the company to host a roundtable discussion on these issues as well host a screening of the Bollywood hit: "Toilet: A Love Story". Add it to your watch list immediately - it's actually quite good.
TICAD-VI
As part of LIXIL's initiative to tackle the sanitation crisis and promote its SATO toilet systems, Eat was brought in to develop an exhibition booth for the company to promote its work at the TICAD-VI conference (Tokyo International Conference on African Development), which took place in Nairobi, Kenya in 2016. This was an important opportunity for the company to raise its brand profile in the African Continent and demonstrate, to a diverse audience of businesses, nonprofits and government officials, how they are addressing these enormous social challenges through sustainable business.
In keeping with LIXIL's core tenant of sustainability, we built the booth completely from re-board – a 100% recyclable cardboard, which could be flat- packed for transportation.
Most important was the need to explain LIXIL's toilet technology and promote their unique $2 SATO toilet in a straightforward and engaging way – we did this through the development of a series of infographics, which appeared large within the booth. They became a key component of brochures we developed in parallel for the event, and feature on the company's website.