A better quality of life in older age
Animation
Illustration
Storytelling
We live in a world where demographics are changing rapidly. People are living longer, and the birthrates are diminishing. Japan leads the world with twice as many people over the age of 65 (26%) than 14 or under (13%). Health and social services need to adapt to support this ageing population to ensure quality of life in later life.
Dementia is becoming a bigger issue, and more research is needed both in how to treat the condition medically, and how society can better support people with the condition.
Tokyo Medical Biobank has been set up to collect data on this demographic to better understand how people change and to support research into a better quality of life.
But first you need to convince people to provide you with the data. HAIC asked Eat to work with them to develop a video to explain in a straightforward way, what they were trying to do and how providing data would contribute to a better world for future generations.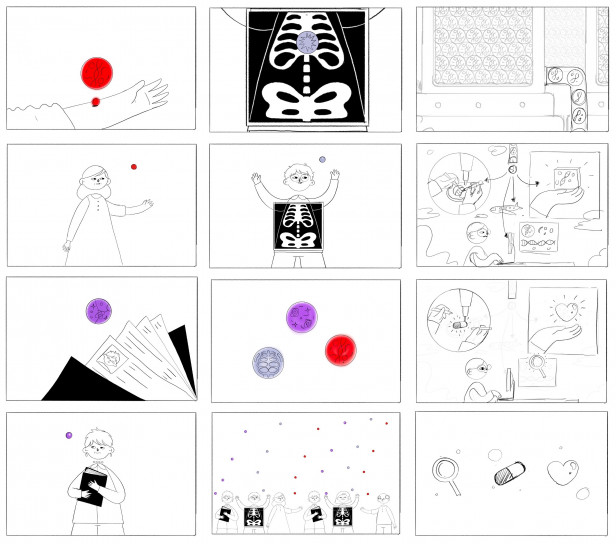 Eat worked with our friends Whatever Works to develop an animated style that was engaging friendly, and yet a little different from a typical Japanese style. The challenge was to show dementia in a way that wasn't too scary and then the science of the data collection that was easy to understand.
The video has been very positively received by the organization, and we hope to further develop the communication in the future.