160 Years of German-Japanese Friendship
In 1861, Count Albrecht zu Eulenburg undertook an expedition to Japan. With a fleet of ships, the Prussian diplomat aimed to establish diplomatic and trade relations with an otherwise unknown country from across the globe. 2021 marks 160 years since that date, and 160 years of a long and eventful friendship between Japan and Germany. Today that relationship is more important than ever as the two countries both commit to upholding global peace and the rule of law in the form of collaborations across diverse areas - from cybersecurity and defence all the way to trade and freedom of information. So how best to celebrate this historic milestone and an even stronger friendship to come?
Eat Creative worked with the German Embassy in Tokyo supported by the Konrad Adenauer Stiftung Japan, a German think-tank and diplomatic forum, to take people through a long and storied history. Through the interactive physical and online exhibit, we take people through three stages of the two nations' friendship through the lens of 'learning': Learning through scientific and technological exchange, learning through suffering, and lastly, facing the future by learning through collaboration. Through videos, rare images and an intuitive interface, the exhibit introduces audiences to Germans who contributed to Japanese modernisation, artefacts and images from the first Great War, and potent reflections from the Second World War.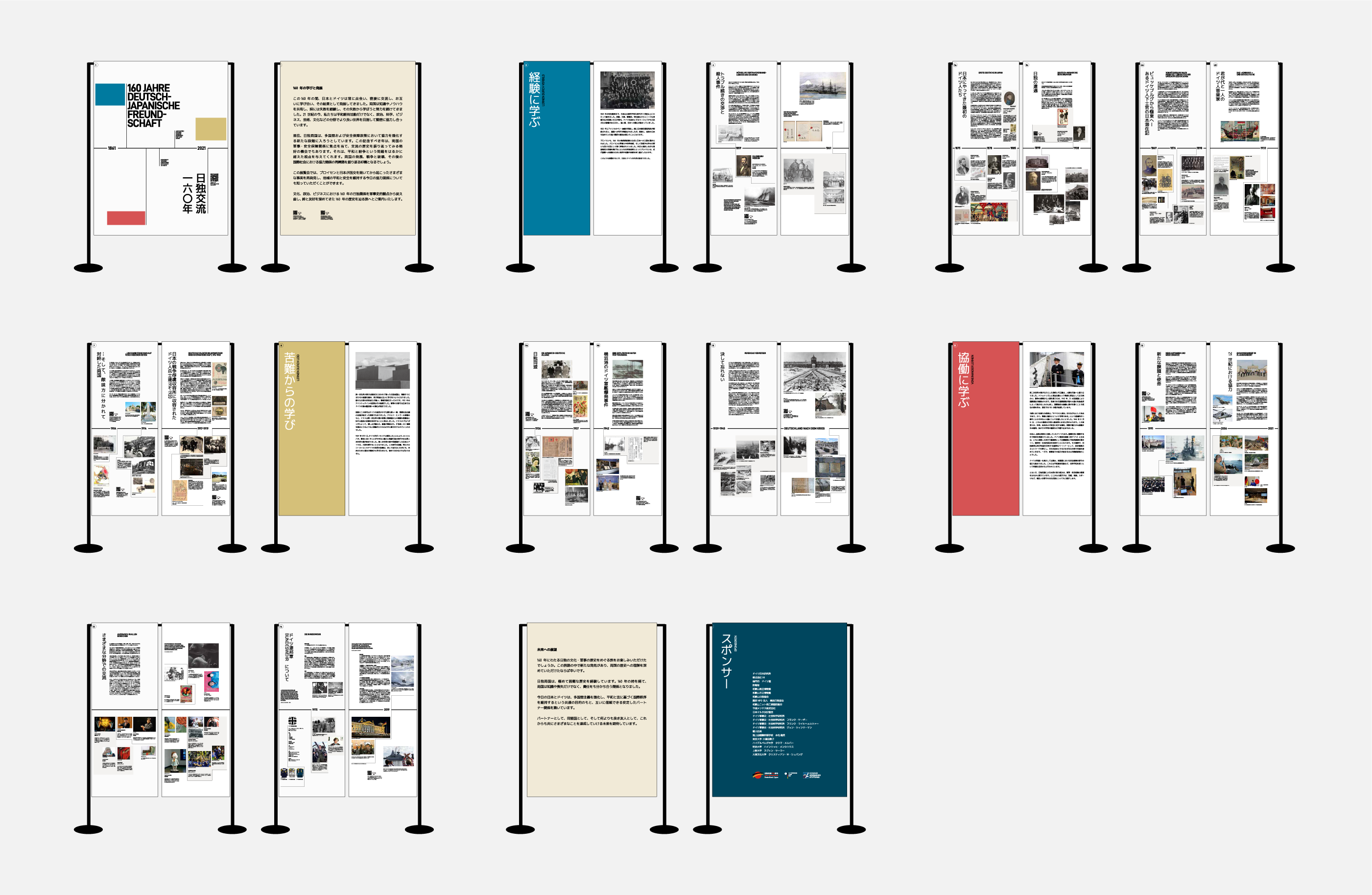 Overall, the exhibit creates a sense of optimism for the future - showcasing the current exchanges in music, film, sport and defence that form the foundation of the two nations' friendship.

germanyinjapan160.com