The Changing Habits of Gifting in Japan
When greeting a business acquaintance in Japan, you'll likely say "Osewa ni natte orimasu" which roughly translates as "I appreciate your help" or "Thank you for your support". This important greeting reflects the Japanese philosophy that being part of society comes down to cooperation with others. A material representation of this philosophy is gifting as well as the practice known as 'okaeshi' – gifting something in return. White Day is an example of okaeshi. Held in March, this Japan-only holiday sees people giving gifts in return for those they received on Valentine's Day the previous month. This and many other occasions in the year is the reason that gifting is big business in Japan, with 10.5 trillion yen (around USD 70 billion) being spent on gifts in 2022 - a number that is expected to grow further this year.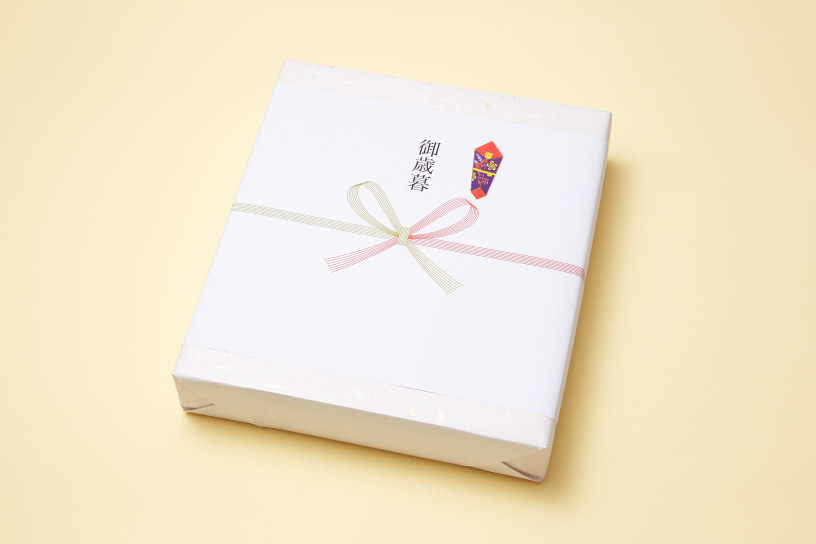 Historically, the ochugen (mid-year) and oseibo (end of year) gift giving periods have always been the most important. Ochugen sees gifts like seasonal fruits, sweets and alcohol given to family members and business partners as a token of appreciation. Coinciding with the annual Obon holiday, Ochugen also sees families coming together to make offerings to their ancestors. Oseibo at the end of the year is also about giving gifts to ancestors but was broadened to gifting to parents to wish them good health. In Japan's Edo period (1603 – 1867), even samurai gave gifts to their clan leaders during oseibo as a symbol of allegiance and devotion.
But in recent years, how and when gifts are being given is changing. New technology platforms are increasing the ease and nature of gift giving, while evolving consumer wants and needs are raising questions over the long-term relevance of the practice. These changes can have a big impact on how brands are engaging customers and driving sales. As the ways people give gifts in Japan evolve, there will be winners and losers in the battle to win customer consideration and that critical purchase.
A tale of two gifts
The status of gifting in Japan today is a story of two sides. Despite a dip in gifting during the Covid pandemic, a study done in 2022 found that 60% of people in Japan had given gifts in the past year, with four gifts on average being given per person. And the total gifting spend in 2023 is forecast to be higher than last year. However, a majority of 20-30 year olds (nearly 75% in fact) say they don't plan on sending any ochugen (mid-year) gifts this year. With ochugen and oseibo being long-established customs dating back to the 16th century, concerns are growing that the dwindling interest of the younger generations in these customs will lead to 'ochugen banare' – 'ochugen discontinuation'.
Nonetheless, we are seeing brands in Japan take bold steps to appeal to these changing consumer behaviours and keep gifting as keystone occasions in the year.
The rise of the digital department store
Japan's very first department store opened in Tokyo in 1904 following the merger of two kimono stores. In the years that followed, other kimono stores followed suit and soon the big railway operators began opening department stores in major train stations due to the consistent footfall. Their high-end ambience and impeccable service made department stores the go-to destination for gifting for more than a century.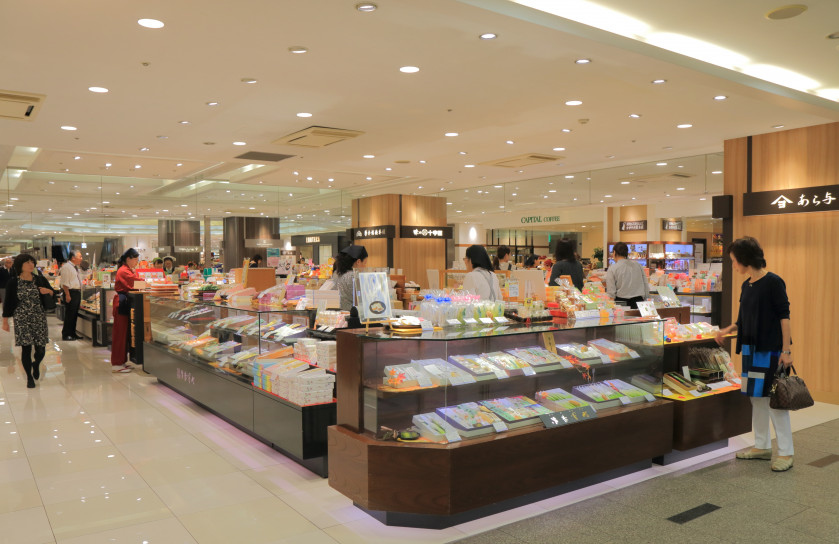 But the emergence of chain stores, supermarkets and e-commerce has battered department stores and levelled the playing field. When it comes to gifting, sales in department stores now account for only 30% while online gift sales now account for over 50% of the market in Japan. To stay alive, Japanese department stores have made the move into the digital landscape, striving to bring the incredible customer experience of their physical spaces to the digital world.
This is no easy challenge but Takashimaya is one department store operator that has managed to carry out this transition well. A smart UX means gifting sits in its entirely own category, providing ease of search based on occasion and price range. Some of the classic services of their physical stores have been carried through to the digital world – such as traditional or modern gift-rapping on offer and easy management of long recipient lists - a common occurrence in Japan where a gift may be sent to all attendees following an event for example.
Moving beyond just an online store, retail giant Isetan recently launched MOO:DMARK, a brand solely dedicated to gifting. Offering trendy gifts wrapped and ready to go, MOO:DMARK's tagline of "Today is a gift" aims to show that everyday can be a gifting day, not just holidays. The smiling emoticon (:D) hidden in the name is a nice touch too.
Gifting and social media
With nearly 90% of Japan's adult population having it on their phones, LINE is one of the most widely used apps in the country. Originally founded as an emergency communication platform for employees during the Tōhoku earthquake in 2011, the app has expanded its userbase and services, offering everything from messaging, to ride hailing, to peer-to-peer payments and music streaming. A true super app. In 2015, developers launched LINE GIFT which allows users to send gifts to friends and contacts. Today, the service has over 30 million users with 1 in 3 smartphones in Japan having sent or received a LINE gift.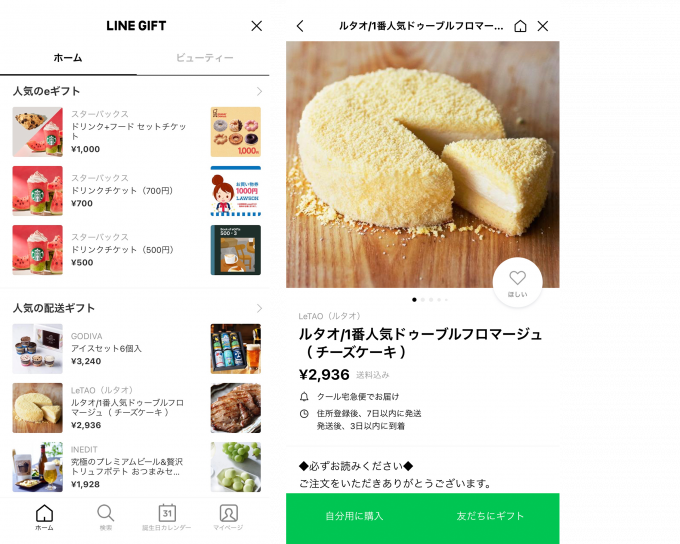 LINE GIFT's success has come down to its incredible ease of use. Be it sending a Starbucks coffee coupon or flowers on Mother's Day, users don't have to worry about additional shipping costs and don't even have to know the recipient's address. The recipient just adds their address after they receive the gift notification. As the service becomes the fast-growing gift operation in Japan, it is continuing to expand its offer. Recently LINE GIFT has started offering gift experiences as well. Partnering with experience providers like SOW Experience and Asoview, users can now send gifts for anything, from dinner for two, to craft workshops, to spa getaways and so much more.
Power to the receiver
While wish lists have become a relatively common practice for gift occasions in the West, requesting a gift you want can not only be perceived as rude in Japan but also as undermining the purpose of gifting itself.
To get around this, LINE GIFT is working on new ways to make sure the gift receiver gets something they truly want. When gifting cosmetics for example, the sender chooses the item, but the recipient gets to choose the colour – a careful balance of sender selection and recipient choice.
In a slightly different structure, gifting service dōzo allows users to select a theme or category of gifts based on the recipient's interest and hobbies – 'sauna enthusiast', 'sake lover' and 'travel junkie' are just a few of the themes available. You then get to choose a gift in that theme. With over 80 themes to choose from, each brought to life with playful illustrations and interactions, dōzo is on a mission to liberate customers from the traditional notions and structures of gift giving in Japan and create occasions that are truly fun inspired.
Keep ahead of the trends
With rapidly changing expectations and touchpoints in the gifting experience, brands that have built a core business in gifting in Japan need to stay ahead, keenly listening to their customers but also to the competition. The advent of apps like LINE is lowering the barriers to entry and expanding the gifting offer beyond products to real experiences. While brands like dōzo are breaking down traditional structures and providing much greater peace of mind when it comes to what to send and what the recipient wants. Brands therefore need to experiment, thinking about their core proposition and expanding how that plays out in the market, be it physical or digital. As the younger age groups drive that change, the competition will just keep getting fiercer. Watch yourself!