Recognising the Food Bank Community in Japan
World Food Day is celebrated each year on October 16th. While officially recognising the founding of the United Nations Food and Agriculture Organisation in 1945, the day is celebrated around the world by organisations focused on food security and hunger.
In 2023, this year's theme for World Food Day is 'Water is Life, Water is Food. Leave No One Behind' – a theme which highlights the critical role of water for life on our planet and water as the foundation of our food.

In Japan, World Food Day is given a particularly important designation – expanded beyond a single day to the whole month of October. Events are held throughout the country, with multiple campaigns on-going to raise awareness of the issues with food security and hunger. This year's month-long campaign is 'The happiness of eating together' – tapping into the social, cultural, environmental and spiritual positivity created when people come together around the table.
Food security and hunger alleviation are growing in urgency, yet many outside of the country do not typically associate these issues with Japan. However, according to a 2019 survey, nearly 15% of Japanese children are living in poverty with little access to adequate food, while an estimated 20 million people in Japan are experiencing relative poverty, levels that surpass the OECD (the 38 member countries of the Organisation for Economic Co-operation and Development) average and are still climbing.
These are issues that have been hugely important to our company since its founding. In one of the early issues of our eponymous Eat Magazine in 2001, we covered the realities of food and hunger in Japan and wrote a piece on the country's first ever food bank initiative, Food Bank Japan. A year later, they became Second Harvest Japan (2HJ) – a non-profit whose aim is to create a 'food safety net' that ensures everyone has access to healthy, nutritious food no matter their situation.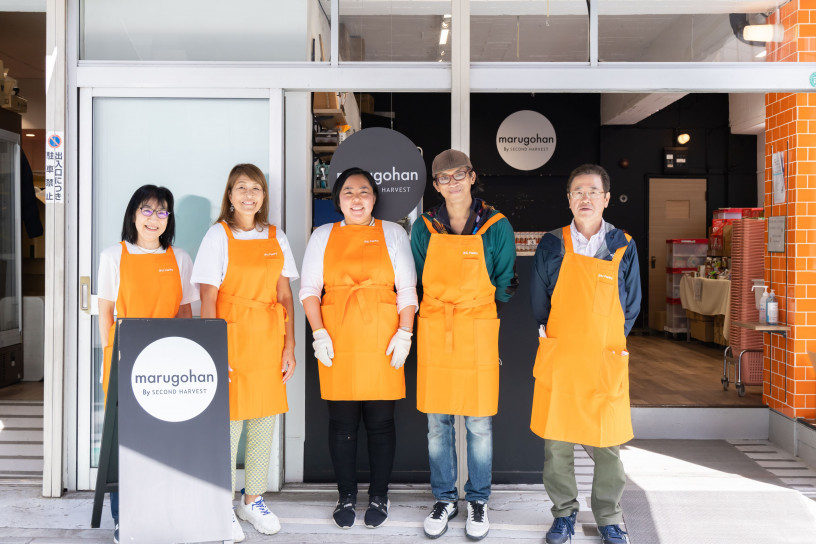 Prior to the establishment of 2HJ, food banks were virtually unknown in Japan. These organisations take on the food that can typically end up being disposed of by food producers and retailers despite having no quality issues. They provide it at no charge to people in need through their networks of welfare facilities such as kitchens, pantries and storage banks.
Organisations like 2HJ have swelled in number as the awareness of food waste and food loss has increased across Japan. A palpable desire to drive change has been seen not just within the general public, but by employees at the food companies themselves. Employees are stepping up and asking 'How can I convince my leadership and colleagues to support these organisations?'. An expanding calendar of summits, symposiums and meetings in Japan, attended by stakeholders across the food industry to share views, opportunities and solutions, is evidence of this growing community.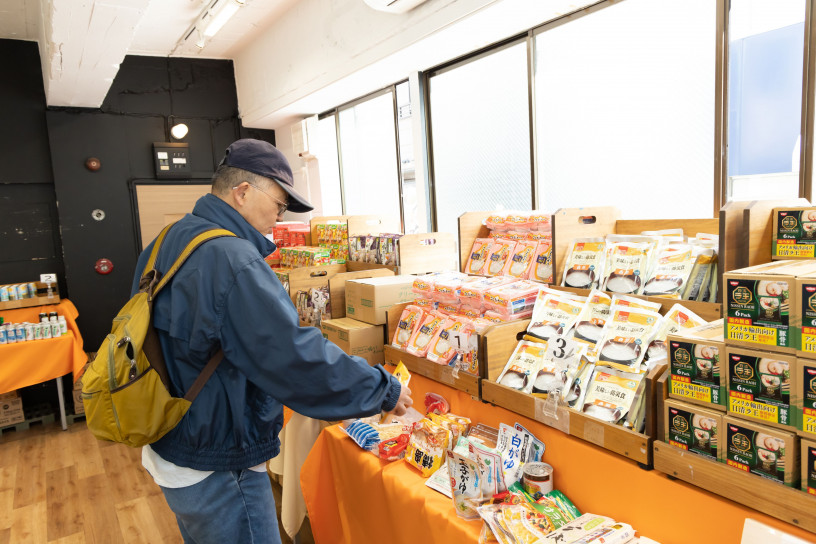 We first started supporting 2HJ with their symposium planning and delivery in 2015. By then, the number of organisations donating food to 2HJ had risen from two to more than 700 since its founding. As of 2022, the total number of organisations donating to food banks across Japan has reached 2,500.
In the over 20 years since 2HJ established their food bank and food donation initiatives, they have expanded their support and capabilities. They now produce and distribute packed lunches and provide emergency food assistance for individual households. They are also putting considerable effort into national, regional and local research, and developing policy recommendations that will widen the food safety net across Japan.
As 2HJ goes from strength to strength, we are proud to support their work where we can and realise a more secure food system for all people across Japan.
On October 18th, 2HJ's Annual Food Bank Symposium took place at the National Olympic Memorial Youth Center in Shibuya, Tokyo. The event saw more than a hundred attendees from across the food production, retail and food bank network coming together to bring new energy to the food safety net challenge. Find out more about the symposium (in Japanese) here.
And if you operate in the food industry or are interested in supporting Japan's food safety net, you can register for the Food Safety Net webinar taking place on October 28th (in Japanese) here.