Battling Money Monsters
Wise
The Wise Debit Card comes to Japan
Campaign Strategy
Animation
Transcreation
You know the feeling when you're shopping online overseas – you've been ripped-off on the currency conversion somewhere, but it's difficult to put your finger on where and exactly how much.
Wise is a multi-currency account that makes it cheaper and easier to send, spend and receive money when overseas. Using Wise, you can hold more than 50 currencies and you always pay at mid-market rates with one low upfront fee and no annual fees.
So why is Eat telling you this? Before their recent rebrand to Wise, the TransferWise debit card launched in Japan, making it super convenient to transact abroad. Just as Wise shook things up for the better, we helped develop and roll out an impactful launch campaign with the help of a giant monster, of which we are very proud.
This simple yet literally huge idea represents all the frustrations and opacity of traditional financial services that we have to deal with every day. Companies like Wise cut through all that, so we're big fans.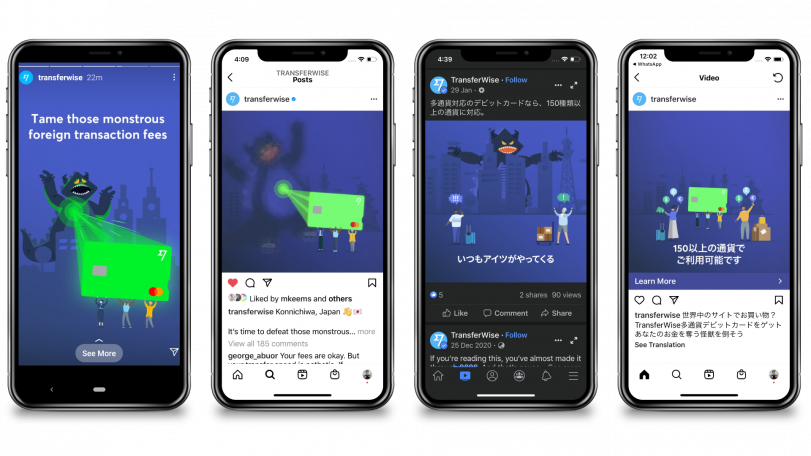 The campaign was primarily digital, and targeted both a Japanese audience and the foreign community in Japan interested in lowering the cost of money transfers. As well as the initial concept, Eat worked with Wise on developing video, animated and static advertising, with both Japanese and English copy.
You can find out more on their site.