Reducing Fashion's Waste
Redress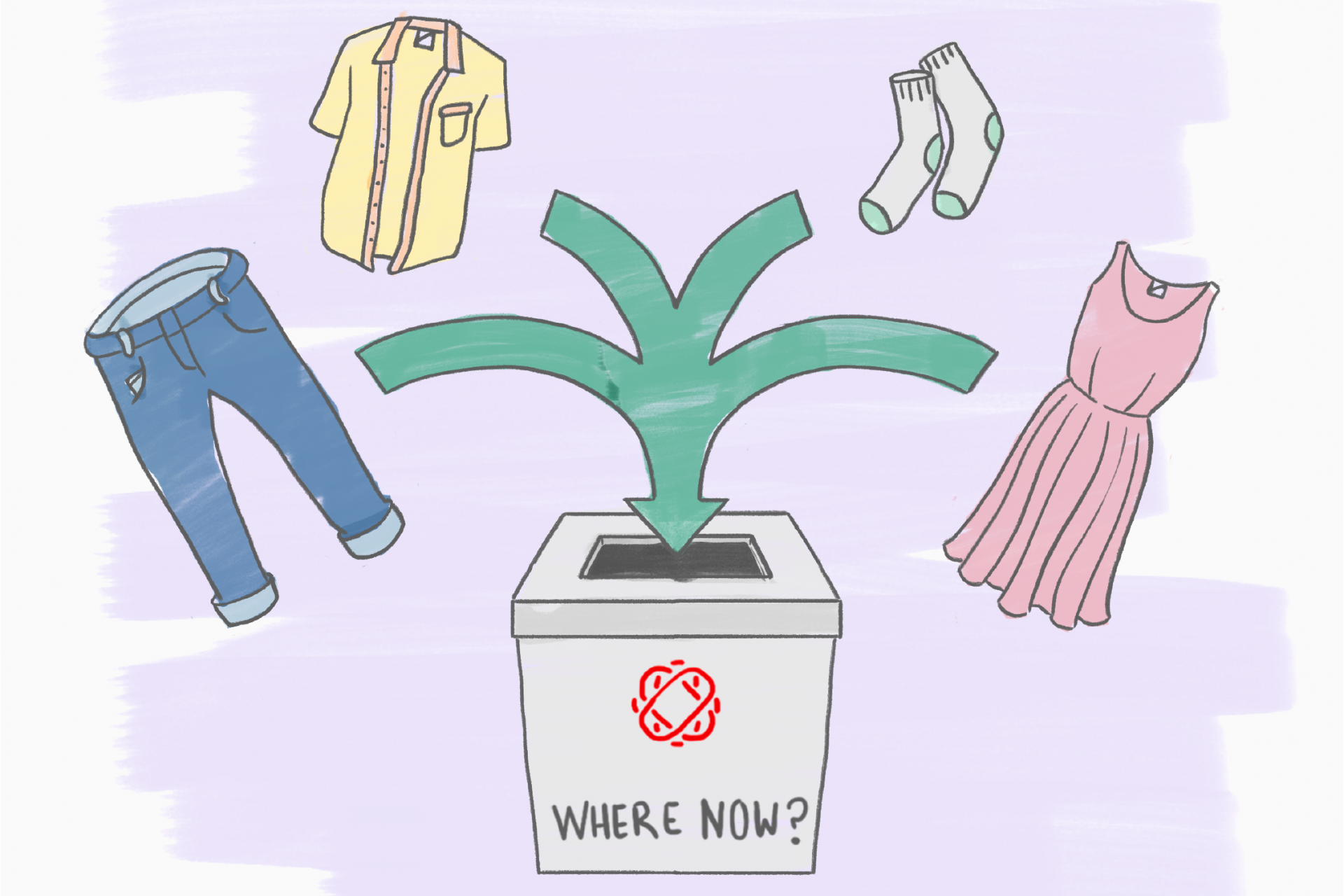 Working with the fashion industry to reduce waste and change consumer mindset
Redress is a Hong Kong based, environmental NGO working to reduce textile waste in the fashion industry. Their activities include recycling programmes and awareness campaigns to change consumer mindset, as well as creating systems and partnerships that generate and showcase value in existing waste. The group is probably best known for putting on the world's largest sustainable fashion competition, "Redress Design Awards", in which emerging designers from all over the world compete for the opportunity to work with the biggest influencers and brands in the sustainable fashion industry.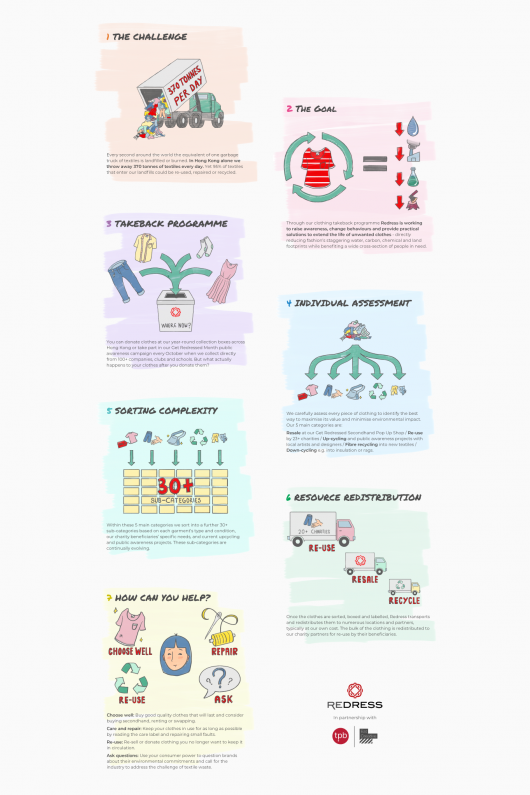 Eat partnered with sustainability consultants, The Purpose Business to develop a series of infographics for Redress that clearly show the process involved in recycling clothing, as well as the size of the challenges that need to be tackled.
Working closely with the client, we took an illustrative approach, with a hand-drawn style, informed by fashion design sketches. The resulting images take the complex process of recycling and present it in an engaging and understandable way. The flexibility of the creative allows the work to be presented both as one piece for web and presentations and as a series of social media posts.