Automotive Transformation
Mitsubishi Fuso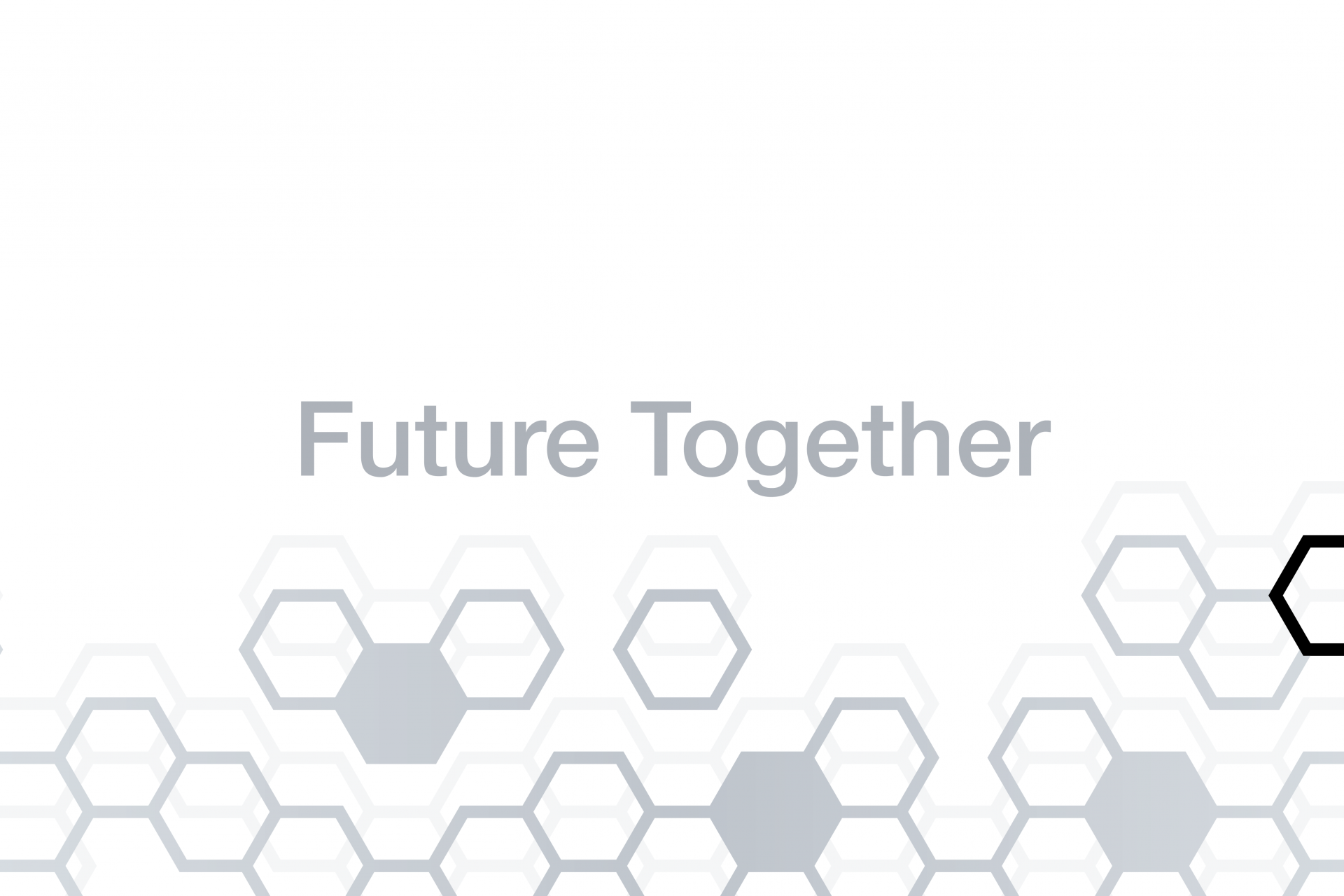 Changing trucks for changing times
Brand Strategy
Visual Identity
Graphic Design
Interior Design
Daimler Truck Asia (DTA) brings together two giants in APAC – Mitsubishi Fuso Truck and Bus Corporation and Daimler India Commercial Vehicles. With 15,000 employees globally and more than 150,000 vehicles sold annually, DTA is a major player in the commercial vehicle space, an industry experiencing the greatest evolution in its history. With the acceleration of electric vehicle, autonomous and digital technologies, the DTA brands are at the forefront of these changes, posing new challenges but also creating tremendous new opportunities.
With a history going back nearly 100 years, FUSO is the jewel in the crown of the DTA brand portfolio, present in 170 markets around the world. Promising to customers a "Future Together", FUSO has led the DTA charge in eMobility, most prominently seen through the development of the eCanter – the first all-electric light-duty truck in Japan – as well as a comprehensive range of support services for companies making the change to clean energy.
The models, now in their second iteration, have seen huge success both in Japan and in key global territories.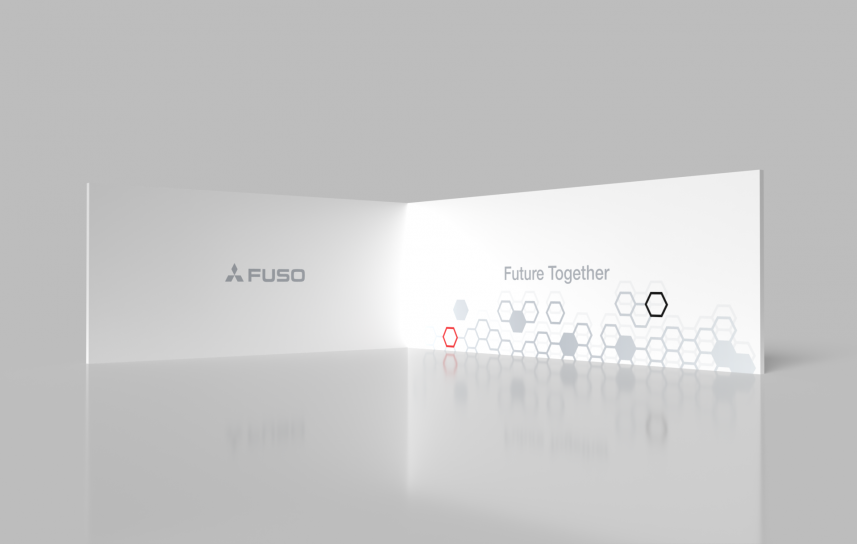 Since 2019, Eat has been a close partner with FUSO, as the company goes through this journey of transformation, working across a range of both customer and employee brand programmes and activations.
We supported DTA with the rationalization and deployment of their business strategy. This included developing the visual and verbal assets needed by leadership to communicate the organisation's evolving direction clearly, consistently and effectively in English and Japanese.
Alongside this work, we created a series of brand training materials and guidelines for marketers and front-of-line staff to deliver a consistent experience in FUSO's international markets.

As FUSO accelerates their EV evolution, education of stakeholders, partners, employees and customers has been critical. For eCanter/ eMobility, Eat has developed a range of engagement materials, including an experience center interior design, to engage with visitors on the their electrification journey.
With calendars playing a significant role in Japanese corporate communications, we have developed designs, at times working with renowned Japanese artists and illustrators, for the annual FUSO calendar for a number of years. Our work in 2023 being awarded by the BtoB Association Japan.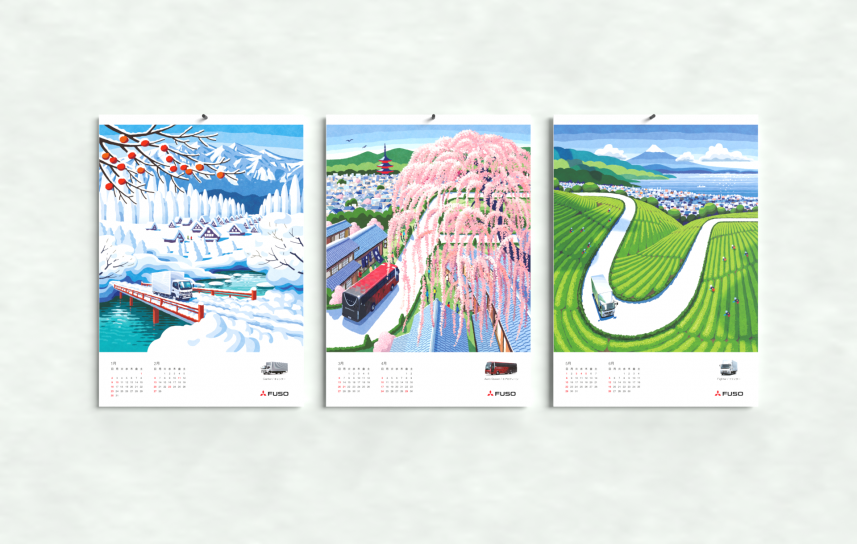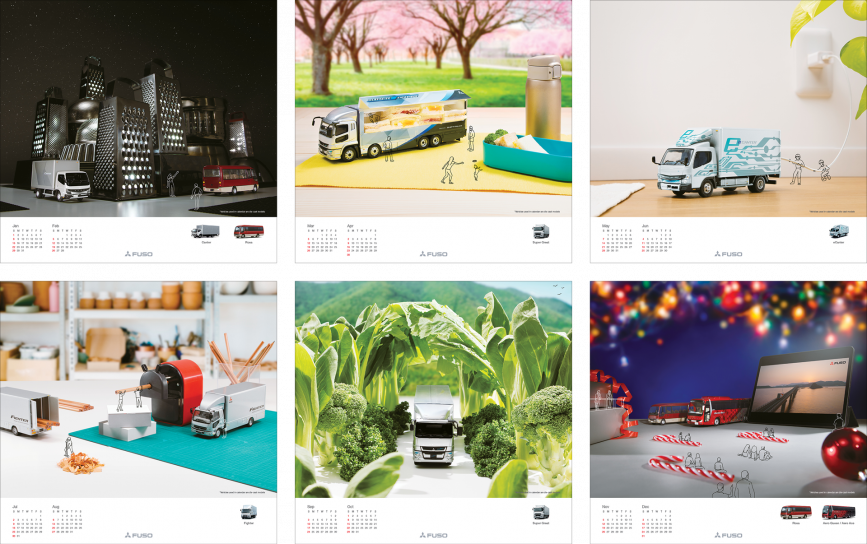 Most recently, we have been developing a new interior design style for FUSO Design Centre in Kawasaki, an update that reflects the energy and positivity of its brand and products that "Keep the world moving" and strive for a more sustainable world.